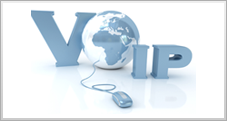 Upgrading your telecommunications systems, or implementing a new system simultaneous to a move can prove equally challenging with each raising specific questions and posing different challenges.  At ManCom, we are well-versed in managing and implementing all facets of telephony transitions.
Whether your business requires traditional PBX services, a Tier 1 Internet Backbone or cutting edge telephone VoIP systems solution, ManCom can bring the products, services, installation, training and follow-on support you may need.  Our technical staff are knowledgeable and friendly and will do all they can to make your experience with ManCom a pleasantly memorable experience.
Prior to your office relocation, we will review your requirements, provide recommendations and spend as much time as you need to ensure all your questions are answered prior to any relocation or system upgrade.
ManCom is a provider of name brand telecommunications systems, computers, and other peripherals such as HP, Vodavi and many others.
If you need a new state-of-the-art improved telecommunications solutions, not to worry – we can take care of all your needs.