"We have worked with ManCom, Inc. for the past year and with many of their staff for years prior to the organization of ManCom, Inc. They provide IT Support, maintenance and security, along with HIPAA complaint IT solutions for our facilities. Working with them as a team has been a delight. They are professional, courteous and efficient at taking care of our business IT needs."
Jayne McRae
Administrator
Valley Eye Specialists

"We have been using ManCom, Inc. for quite some time for our company's IT needs. We are Construction Company with two offices in different states and over one hundred employees. They have done a fantastic job keeping our systems functioning. We have doubled in size in recent years and ManCom has been there for recommendations and support to aide in this growth. I would highly recommend them to anyone for their technical support."
Mike Panter
General Manager
MGC Contractors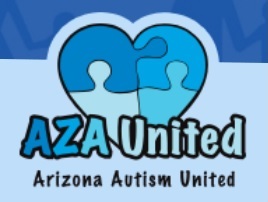 "We have had a great experience working with Mancom.  Our IT specialist, Rick, has been a lifesaver for our organization. From setting up and maintaining a robust network that is customized to our needs, to saving us from frightening cyber security attacks, I don't know what we'd do without Rick! They have also been a pleasure to work with – always responsive, able to address any need we have.  They are flexible, friendly, and very reasonably priced. Thank you ManCom!"
Aaron Blocher-Rubin
Chief Executive Officer
Arizona Autism United
"There is no shortage of support when it comes to figuring out how to keep my business mobile and up to speed when it comes to technology.  Frankly, technology can get incredibly overwhelming.  What I want is to focus on my business and not the IT business.  That's why I want expert advisors who take the time to understand the goals I have for my business needs.  That's also why I'm glad I hired ManCom.  They did an in depth analysis of what I had currently, figured out how to best migrate my critical data safely and completely and how to get me the next generation technology I both wanted and needed. Every step of the way they stayed in communication and made me feel like I was important to them. What was clear from the start and all through the project was that my satisfaction was the upmost importance to them.  If you're looking to update or upgrade your technology needs, you need to contact the folks at ManCom as soon as possible.  I'm glad I did!"
Al Levi
Chief Executive Officer
Appleseed Business, Inc.

"I have had the pleasure of working with ManCom in preparation to install a new communications system for the Academy of Excellence Charter School. I have found that their staff brings with them a broad academic knowledge base, which whereby they communicate effectively with school staff and stakeholders. They researched and provided recommendations for the purchase and installation of an affordable system that could meet our needs. This installation has helped our school to improve services to our student population. The leadership service and support provided by the ManCom's staff has been consistently available to insure that installed equipment is functioning well to meet our needs. They have also demonstrated a professional manner in their response to our school."
Eula Saxon Dean, J.D.
Director/Board Chair
Academy of Excellence

"We have experienced ManCom's sophisticated grasp of database architecture, combined with an innate feel for our needs. A warm, personal approach to their client base, which is dramatically improving the productivity of our individual department's daily operations. Their approach to managing application support, voice communications, maintenance, and training is highly professional and greatly respected both by end users and by the executive team."
Janet Belfield
Procurement Manager
Housing Authority of Maricopa County